Daigon is a leading and reliable clearing company in South Africa. Daigon Clearing Agent Johannesburg is part of a worldwide network of Clearing Agents.
Documentation Required on Imports:.
General Cargo.
– Commercial Invoice (Proforma is not accepted).
– Packing List.
– Transport Bill (Airwaybill or Bill Of Lading).
– A SARS recommended Clearing Instruction will be send for signoff.
Household and Personal Effects.
– Valued Inventory List.
– Packing List.
– Copy of Passport.
– Completed DA304.
Daigon Clearing Agent Johannesburg  specializes in clearance of Personal and Household effects.
Clearing Agent Johannesburg Main Transport.
Daigon Clearing Agent Johannesburg specializes in all modes of transport. Full logistic services in Johannesburg, Durban and Cape Town.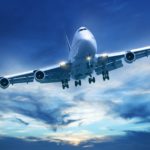 Airfreight;.

Daigon Clearing Agent Johannesburg offers a complete Airfreight service. From consolidation Airfreight (a cheaper air option) to normal airfreight services. Express airfreight service for urgent parcels. Daigon Clearing Agent Johannesburg can provide full charters and part charters.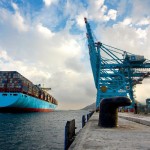 Ocean Freight;.

Daigon Clearing Agent Johannesburg offers  a total logistic Service. Complete inter modal transportation system.  Full Container Loads (FCL). Groupage / Shared Containers (LCL). Import or export. Consolidated. Project cargo ect.
Roadfreight;.
Daigon Clearing Agent Johannesburg offers various integrated services. All transport and logistics requirements. Daigon Clearing Agent Johannesburg gives a competitive advantage. Designing cost effective transport and logistics systems solutions.
Daigon Clearing Agent Johannesburg Logistics services Includes:.
– International courier.
– Local courier services.
– Crossborder roadfreight and clearance.
– Express airfreight.
– Airline and vessel charter services.
– Consolidated Airfreight.
– LCL & FCL seafreight services.
– HS Code determination.
– 2nd Hand and new containers.
– Customs clearance Documentation.
Daigon Clearing Agent Johannesburg specializes in all types of cargo:.
– Personal / household effects.
– General cargo.
– Abnormal cargo.
– Hazardous cargo.
– Letter of credit shipments.
Daigon Clearing Agent Johannesburg have extensive experience in the freight forwarding industry. Enables it to cater to every clients' specific requirements. Clearing Agent Johannesburg's team is individuals from a wide variety of backgrounds.  Including management, sales and marketing, shipping, and transportation. Daigon Clearing Agent Johannesburg staff is dedicated. The high quality service provided by Daigon Clearing Agent Johannesburg is important.
Daigon is a privately owned customs clearing and freight forwarding agent. Was founded in the 21st century. Based closed to all Depots.
Definition of Clearing Agent:.
A Clearing Agent is a person or a company that deals with customs. Clearing Agents declare imported cargo. To the government, on behalf of the importer or trader. This includes:.
General cargo.
Personal household effects.
Unaccompanied Baggage.
Most Clearing Agents do not specialize in Household or Baggage. And ill-equipped to handle these shipments.
Definition of Freight Forwarder:.
A freight forwarder or forwarding agent, is a company that organizes shipments for individuals or corporations. To move goods from origin to the final point of distribution. Forwarders contract with a carrier to move the cargo. Cargo ranging from raw agricultural products to manufactured goods.
Transport Information:.
Freight can be booked on a variety of shipping providers, including ships, airplanes, trucks, and railroads. It is not unusual for a single shipment to move on multiple carrier types. 'International freight forwarders" typically handle international shipments. International freight forwarders have additional expertise in processing customs documentation. And activities pertaining to international shipments.
Information typically reviewed by a freight forwarder:.
Commercial invoice.
Shipper's export declaration.
Bill of lading.
Other documents required by the carrier or country of export, import, and/or transshipment.
Much of this information is now processed in a paperless environment. The FIATA shorthand description of the freight forwarder. As the 'Architect of Transport' illustrates the commercial position of the forwarder relative to his client.
First time Importers Notes:.
All importers must be a registered importer with Customs.  For all commercial goods. Set up in new Regulations. Clients importing goods for personal use, do not have to be registered.
All electrical goods have to be NRCS compliant. (S.A.B.S)   Imported cargo stopped for NRCS LOA will be moved to storage. Release will be given upon receipt of LOA.   NRCS can take upto 3 months to issue LOA.
Customs Duties and Vat:.
Customs Vat will be charged on all imported goods. Household or Personal effects exempted,  must comply with customs regulations. (Used, should have been in importer possession for over 12 months.) An import permit to be applied for.
Customs Duties and Levies is applicable on several tariff headings. Defined in Customs & Excise Schedules.  South Africa is a member of the World Customs Organisation (WCO). A Harmonized Commodity Description and Coding System (HS) for the classification of goods on importation.
Schedule1 Part 1 deals with Ordinary Customs Duty and lesser duties on EURO1, SADC.
Schedule1 Part 2-8 deals with levies.
Schedule2 Anti-dumping, Countervailing and Safeguard Duties on Imported Goods.
Schedule3 ​Industrial Rebates of Customs Duties.
Schedule4 General Rebates of Customs Duties, Fuel Levy and Environmental Levy…….
Stops and Detains.:
CBCU Stops – Customs Border Control Unit stops consignments to check on declarations,value declared and counterfeiting ect. CBCU stops can be a long procedure,upto 2 weeks for a release to be given. Daigon Clearing Agent Johannesburg team deals with:
– Detains.
– CBCU stops.
– Customs queries.
– Exams.
Daigon Clearing Agent Johannesburg FAQ.:
How long will I be allowed to make a declaration? 
National legislation provide the importer / agent Fourteen days. (Break bulk cargo, imported by sea, air or rail). 28 days in the case of goods in a container depot. In which to clear goods from the time they have landed in the Republic. Daigon Clearing Agent Johannesburg advise that pre-clearance to be done on cargo.
What happens if goods are not declared on time? 
Undeclared cargo will be moved and detained in State Warehouse. Certain products will require an import permit. Permits be available at the time of clearance.  The Department of Trade and Industry issues import permits .
What is the clearance process?
The clearance process includes accepting and checking the goods declaration against the documents produced. Examination of the goods, if necessary, assessment and collection of duty and VAT. Customs can request additional information and request samples.
Customs can detain goods for other Government departments. The relevant Government department will ensure compliance with the applicable laws and rules.
Final Notes.
Daigon Clearing Agent Johannesburg deals with customs on a daily basis. Contact Daigon Clearing Agent Johannesburg sales department. Contact Daigon to discuss  your import and export cargo requirements.
Daigon Airfreight  Agent Johannesburg specializes in all modes of transport and full logistics services in Johannesburg, Durban and Cape Town.
"Daigon Clearing Agent Johannesburg slogan.: Nothing is impossible with the right attitude"