Daigon International is a reliable freight forwarding company in South Africa. The company specializes in air freight forwarding, Sea Freight Forwarding, custom clearance, shipping, warehousing in Johannesburg, Durban and Cape Town. It has gained a rich experience in the freight forwarding field that enables it to cater to every clients' specific requirements.
Daigon's team has been carefully selected from a wide variety of backgrounds. The main focus is delivering a high quality of service consistently.  Each member of our professional family has a drive to make the most professional and well-respected company in its field.
As one of South Africa's leading clearing agents, we offer sophisticated services throughout the country, tailored to your specific requirements. We  guarantee our commitment to your shipping needs, or peace of mind as we deliver your goods safely and securely.
Daigon International offers a full compliment of services.
This covers everything from import planning and costing, forwarding, customs broking through to services bordering on full supply chain management and logistic solutions.
All Services is managed by competent staff, selected by their knowledge of each mode offered.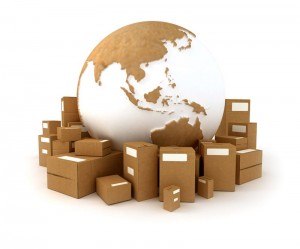 Daigon International also believe that in order to succeed in today's ever changing market; we need to offer good value for money. Daigon International apply the same level of service to all our clients, whether a private individual, small enterprise or a large importer.
Daigon International offers a wide range of services
Although based in the mother city, we have agents at all the major ports, both locally and overseas.
– Consolidated Airfreight
– Express Airfreight for urgent cargo
– Oceanfreight on Full Container loads and Groupage cargo
– Courier local and international
– Roadfreight services to all major African countries
– Door to Airport or Door to Door services
– Roadfreight entries (we have specialized personnel that can assist on this)
– Excess Luggage/ baggage transport
– Packing and crating of all cargo types
– Marine Insurance
– Bonded Warehousing as well as long-term warehousing
– Transport when moving to another continent
A move between continents by oceanfreight is characterized by the transport of your goods in steel containers (20ft/40ft containers).
You can either load the container by yourself or have a professional packing company do the loading. (kindly note that you can only get all risks insurance cover if packed by a packing company)
If you do not have a full container load of goods, for example only a couple of boxes which totals to less than a certain cbm you also have the option of air-freighting the cargo or sharing a container with other people / companies.
Upon arrival at destination customs clearance needs to be done with local authorities, we have agents worldwide that can assist with this, but by doing it yourself you will save a lot on destination charges as agents usually have set rates they charge for assisting on this.
Kindly take into account that some countries do have restrictions as to what is considered as personal household effects and can also ask for proof of purchase of the goods to access if it is older than 12 months or not.
There are some restrictions on food, beverages and multimedia products, kindly ask for more info on this when requesting estimates.
Definition of Freight Forwarder
A freight forwarder or forwarding agent, is a company that organizes shipments for individuals or corporations to get goods from origin to the final point of distribution. Forwarders contract with a carrier to move the goods. A forwarder contracts with carriers to move cargo ranging from raw agricultural products to manufactured goods.
Freight can be booked on a variety of shipping providers, including ships, airplanes, trucks, and railroads. It is not unusual for a single shipment to move on multiple carrier types. 'International freight forwarders" typically handle international shipments. International freight forwarders have additional expertise in processing customs documentation and activities pertaining to international shipments.
Information typically reviewed by a freight forwarder includes the commercial invoice, shipper's export declaration, bill of lading and other documents required by the carrier or country of export, import, and/or transshipment. Much of this information is now processed in a paperless environment.
The FIATA shorthand description of the freight forwarder as the 'Architect of Transport' illustrates the commercial position of the forwarder relative to his client.
Daigon International is a privately owned customs clearing and freight forwarding agent, which was founded in the 21st century and based closed to O.R Tambo.