Information on Shipping Unaccompanied Excess Baggage
Unaccompanied Excess Baggage Info
What is needed in South Africa to transport your goods as unaccompanied luggage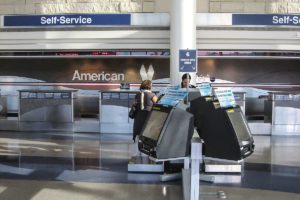 – Copy of your passport (and if it is send to someone else their copy of passport aswell)
– Valued inventory list
* full address on inventory list for both South Africa and destination
* Contact details at destination (tel / Mobile / email)
Packaging of your goods
We accept the following, as long there are no outer damage visible., ect
* Bags / Suitcases
* Trunks
* Boxes
* Large plastic containers (if properly closed, sealed, taped or shrinkwrapped)
What is not allowed to be shipped as unaccompanied luggage
– Medication
– Food products
* Sweets
* Biltong
* Wines / alcohol beverages
* Canned foods
– multimedia goods (some countries does not allow access so please check with us first)
* Cd's
* Dvd's (personal is allowed no hollywood ect)
* Disks
Different types of transport Info
 DAP – Door to Door
Door to Door Shipments includes the following
– Collection & delivery at your door
– Customs clearance at both sides
– Airline handling
– All tranport fees
Door to Door shipments excludes the following costs
– Storage charges due to customs stops/exams
– Customs Exam  fees when stopped
– For Seafreight USA shipments AMS filing in the USA
CFR – Door / Airport to Airport
Door to Airport Shipments includes the following
– Customs clearance in South Africa only
– Airline handling in South Africa
– All tranport fees
To Airport shipments excludes the following costs
– Storage charges due to customs stops/exams
– Customs Exam  fees when stopped
– For Seafreight USA shipments AMS filing in the USA
– Customs clearance at destination
– Any and all depot / terminal handling charges at destination
Daigon Excess Baggage is the cheaper alternative for taking your excess baggage with you. Sometimes the costs to take an extra suitcase or even a box with some memorabilia or your purchases on holiday is extremely high and will put a dent in the bank.
The term excess baggage is derived from when the airline does not accept personal cargo over a certain weight, it is cheaper to then forward it with a excess luggage agent than pay the excess to the airline to be allowed to take it on-board with you.
Let us handle the following Excess Baggage shipping needs for you, today:
Unaccompanied baggage transport
International sea freight or air freight for suitcases, boxes or bags
Unaccompanied baggage both domestic and international
Sports equipment express air freight & delivered to your hotel in time for your tour ect.
Personal effects shipments for overseas assignments or when immegrating
Overweight luggage at much less than airline excess fees
Household removals by air freight or sea freight
Excess baggage transport for that time spent studying abroad
As part of a Global network we can offer services across the globe and can guarantee save and timely deliveries (pending any customs delays). There is not limit on weight or size, only requirements will be that it is packed well enough for international transport.
Shipping excess baggage is extremely costly with commercial airlines and they will not do door to door shipping or handle unaccompanied baggage. We transport any bags that weighs over the allowed airline weight limits. We, at Daigon, ship golf clubs, unaccompanied baggage, and spend our days and nights worldwide shipping your freight by both air freight and sea freight.
For household removals or international moves, we can easily do sea freight to accommodate large amounts of excess baggage and unaccompanied baggage or unaccompanied luggage. Sea freight is much less expensive for big, heavy or bulky stuff, but transit time is a lot longer. With sea freight, we also suggest that your goods is packed professionally for any fragile's, seafreight can be rough and cargo have a tendency to roll,move and breakages is imminent on the ocean. You can also use packing boxes,shipping tea chests ,shipping boxes, all the best ways to handle overseas removals, international freight, and air freight and sea freight.