Three rules for exporters venturing into Africa
Africa holds major potential for South African exporters but it is not an easy market of quick returns and requires tenacity, flexibility and staying power.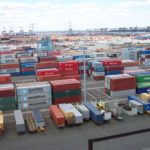 This was the advice from Boyce Lloyd, CEO of KWV, to members of the Exporters Club Western Cape recently when asked about his experience in fast moving consumer goods (FMCG) on the continent.
Lloyd, who was responsible for the SAB Miller African expansion strategy for several years, said understanding the local market was crucial – especially in Africa.
"That requires moving out of the boardroom and into the streets to meet ordinary people. You have to spend time in the market talking to the people who are going to be purchasing your products or services," he said.