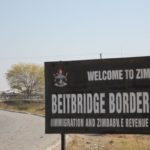 One-stop border post at Beitbridge a step closer
10 October 2017  [By FTW Online]
Beitbridge is the busiest land-based border on the continent.
A joint technical committee will be established with officials from SA and Zimbabwe to set up the Beitbridge One Stop Border Post (OSBP). The team will develop the necessary legal framework for this project.
Pay less for your transport
This was announced yesterday afternoon (Tuesday) by President Jacob Zuma following the second session of the Bi-National Commission (BNC) at the Sefako Makgatho Presidential Guesthouse in Tshwane.
Beitbridge is the busiest land-based border on the continent with most of the goods and services between Zimbabwe and South Africa passing through this strategic point. Zuma stressed that it was "necessary to bolster the efficiency of Beitbridge".
"I wish to underscore the strategic significance of a one-stop border Post at the Beitbridge. An OSBP aims to improve the legal movement of people and commodities across borders and would result in seamless movement at the border," he said.
The establishment of the one-stop border forms part of government's implementation of the Single Border Management Agency. Zuma said the Beitbridge border post was key to boosting the two countries' economies and as such, unnecessary delays at the border had to be avoided.
"Zimbabwe is one of South Africa's top five trading partners on the continent, with trade statistics showing annual growth. In 2016, South Africa's exports to Zimbabwe amounted to approximately R29.3 billion" he added.