Daily Wrap
May 8th 2017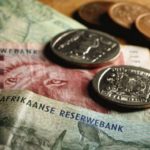 Commentary by Justin Lodewyk
Global markets will again shift focus to the US Fed following Macron's victory in the French elections.
Pro EU Macron's victory eases fears of a Frexit as he becomes France's youngest President at the tender age of 39. In the US, nonfarm payrolls and unemployment data released on Friday crushed expectations. The US created 211k jobs, which saw the unemployment rate drop to just 4.4%. Markets will be keeping a close eye on the Fed as chances of a June hike have now increased to 95%. Have a great week folks.