The AP Møller-Mærsk group saw a US$424m increase in revenue during the first quarter (Q1) of 2017 to a total of US$9 billion — with significant increases of USD 343m (33%) in Maersk Oil, and US$519m (10%) in Maersk Line.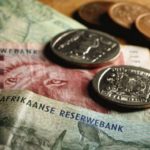 Despite a growth in revenue and high freight rates, the group's Maersk Line saw a drop in profit of US$112 million, primarily due to high bunker costs, said Soren Skou, CEO of A.P. Møller-Mærsk.
Announcing the interim results in a statement early this morning (Thursday), he highlighted that total profit for the group was US$253m. Skou was also upbeat about Maersk Line's profit prospects for the remainder of the year.
"Maersk Line is on track to deliver a result improvement of above US$1bn for 2017 compared to 2016. Both spot freight rates and contract rates have increased during the quarter," he said, adding that Maersk Line was focused on restoring its profitability and maintaining its market share.
Skou added that Maersk was starting to see synergies in transport and logistics, with Maersk Line increasing volumes to APM Terminals for example. "Improved collaboration between Maersk Line and Maersk Container Industry is leading to significantly higher volumes and improved results," Skou pointed out.
Furthermore, the Hamburg Süd acquisition was "progressing as planned towards a closing in fourth quarter", subject to regulatory approvals. "The acquisition will deliver substantial revenue, volume and market share growth as well as operational synergies of US$ 350-400m per year from 2019," Skou commented.