14 May 2017
Cape Town – A cyber security expert has warned people not to open any unknown emails and to urgently update their security software as a global cyber ransom attack spread to South Africa on Saturday.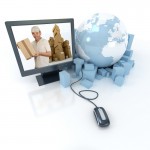 "We need people to understand that they must not open mail or attachments from senders they do not know," said Roi Shaposhnik of Johannesburg-based Gold N' Links Cyber.
He said his company had seen the attack coming, and was currently helping local clients defend themselves against the attack.
The global courier company FedEx were among the first victims of the attack